MANHUAÇU (MG) – The cards for people who have Fibromyalgia are already being made. The first of these is from the Lessandra Sonia da Silva syndrome, a voluntary leader of the National Association of Fibromyalgia and Correlated Diseases (ANFIBRO) in Minas Gerais. This Tuesday (11), she was in the office of the mayor of Manhuaçu, Cici Magalhães, to present this important achievement. Present were the Secretary of Labor and Social Development, Giuzaina Gregório, and the authors of the appointment in the City Council, councilors Administrator Rodrigo and Gilsinho.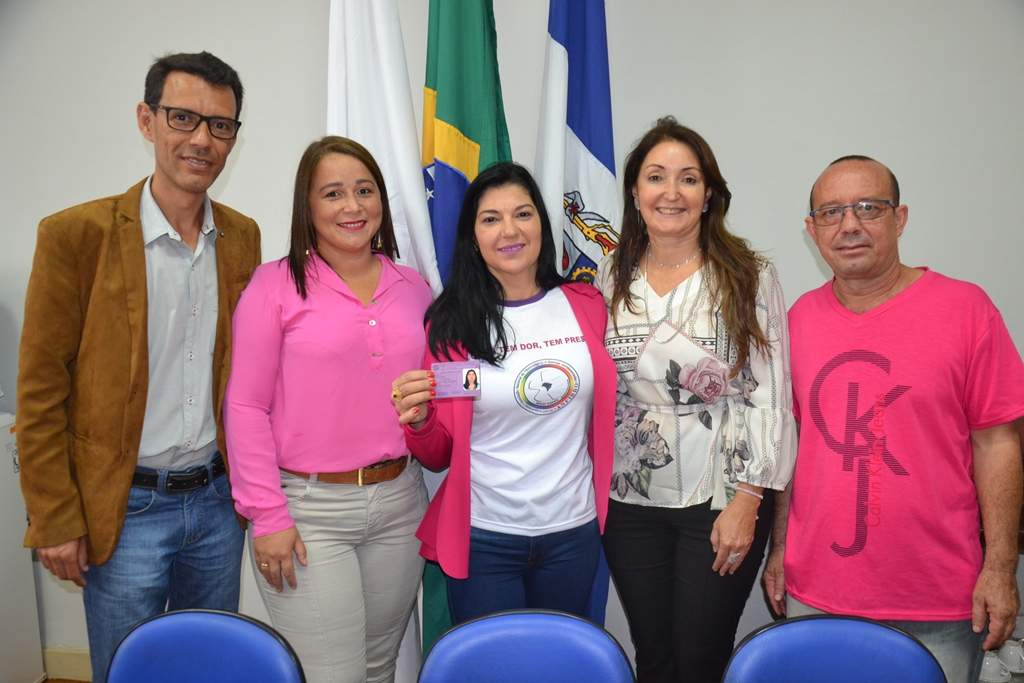 Municipal Law 3,940 / 2019, which establishes the Municipal Fibromyalgia Day, was sanctioned on May 6. Sensitive to the causes involving Health, the mayor signed the document that provides further benefits to the patients with the syndrome. "I am a Fibromyalgia carrier and I know how cruel and exhausting it is for the body. The disease mainly affects women. As mayor of Manhuaçu, I could not close my eyes to a cause like this. We are treating with dignity the patients of the syndrome so that they can have celerity in their medical care, for example ", commented Cici Magalhães.
Anyone who has Fibromyalgia and wants to make the card should go to the headquarters of the Secretariat of Labor and Social Development, which is at Monsenhor Gonzalez Street, 484, Centro, bearing the following documents: xerox of identity and cpf, medical report or attested with CID 10. M79-7, proof of current residence, photo 3 × 4 and voter's title.
BENEFITS
In addition to the municipal day, the law provides for lectures, debates, classes and discussion seminars during the commemoration of the date. The goal is to educate the public about Fibromyalgia.
Public companies, public service concessionaires and private companies will be obliged to dispense, throughout office hours, preferential care to Fibromyalgia patients. Companies that receive payments from accounts and banks should include those with the disease in the queues for the elderly, pregnant and disabled.
Fibromyalgia patients will be allowed to park in spaces for the elderly, pregnant women and the disabled. The vehicles must be duly identified with municipal adhesive after medical examination. For this benefit, the fibromyalgic should go to the Civil Police Station. The service is held every Wednesday.
PIONEER MUNICIPALITY
Manhuaçu is the first municipality in Minas Gerais to guarantee rights to the patients with the syndrome and institute the Municipal Day of Fibromyalgia, which will be celebrated on May 12.
The idea of ​​the sanctioned project in Manhuaçu was presented to State Representative João Magalhães. The parliamentarian must suggest the PL in the State ..