Fibromyalgia and foot pain
Fibromyalgia is a nasty chronic pain disorder that can trigger pain anywhere in the body, including the foot. The typical treatment regimens for the overall management of fibromyalgia can help with pain in your feet, but there are also some other more targeted treatment options available for fibromyalgia-related foot pain.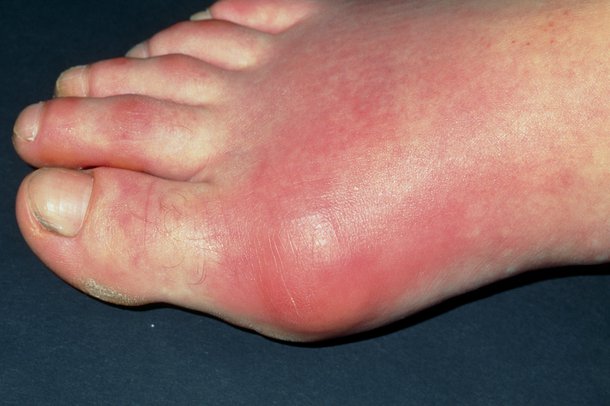 One important thing to note, is to make sure that your foot pain is actually being caused by fibromyalgia. It makes sense to check in with your physician or rheumatologist to make sure that something else isn't going on that's causing your foot pain.
The Arthritis Research and Therapy Journal reported that nearly 50% of fibromyalgia sufferers reported experiencing pain in either one or both of their feet. While this may seem like a pretty high percentage, the researchers also reported that 91% experienced neck pain while 79% reported experiencing hip pain.
What does fibromyalgia foot pain feel like?
If you have foot pain on account of fibromyalgia it can be particularly devastating. Every single step will hurt. Fitting your feet into your socks and shoes can be a pain for sure. The impaired mobility that comes from this sort of fibromyalgia pain can be incredibly stressful and depressing.
Some people who have experienced severe fibromyalgia foot pain described feeling like the bottoms of their feet were engulfed by flames.
What causes foot pain in fibromyalgia sufferers?
Foot pain can be caused by fibromyalgia- there are many nerves that are highly sensitive in the feet, and the feet take a pounding every day. It is important, however, to check in with a physician and investigate whether the pain might be caused by:
 myofascial pain syndrome,
 lupus,
 rheumatoid arthritis,
 Raynaud's syndrome,
 plantar fasciitis,
 sciatica or
 inflammation of the iliotibial band
How to treat fibromyalgia foot pain
First check in with your physician to see what recommendations they have regarding the pain you are experiencing. Some fibromyalgia sufferers have recommended the following options if you are experiencing foot pain:
 Cooling lotions,
 orthotics,
 highly soft-soled shoes,
 epsom salt baths,
 gentle stretching,
 massage,
 yoga,
 thick socks,
 comfy slippers.
Final thoughts
If you have fibromyalgia, you know that the pain can be migratory and flavor up when you least expect it.
When you have fibromyalgia foot pain, this is an especially terrible ordeal because of how limiting it can be. Take heart and investigate possible solutions in conjunction with your physician. You might be able to alleviate the pain by wearing memory foam slippers or getting some targeted acupuncture or massage treatment